Ultimate Fighting Championship.
Harnessing devoted fans to bring new fans into the eco-system.
Agency: Red Interactive
Reach.
UFC wanted to reach the casual fan base that was intimidated by their history.
User-generated content.
We got hard-core fans to tell their stories of why they love the UFC.
Increase fan base.
UFC reached a wider audience and achieved a more gender-balanced fan base.
Product Launch.
Role: UX/UI design, Motion graphics, Content strategy.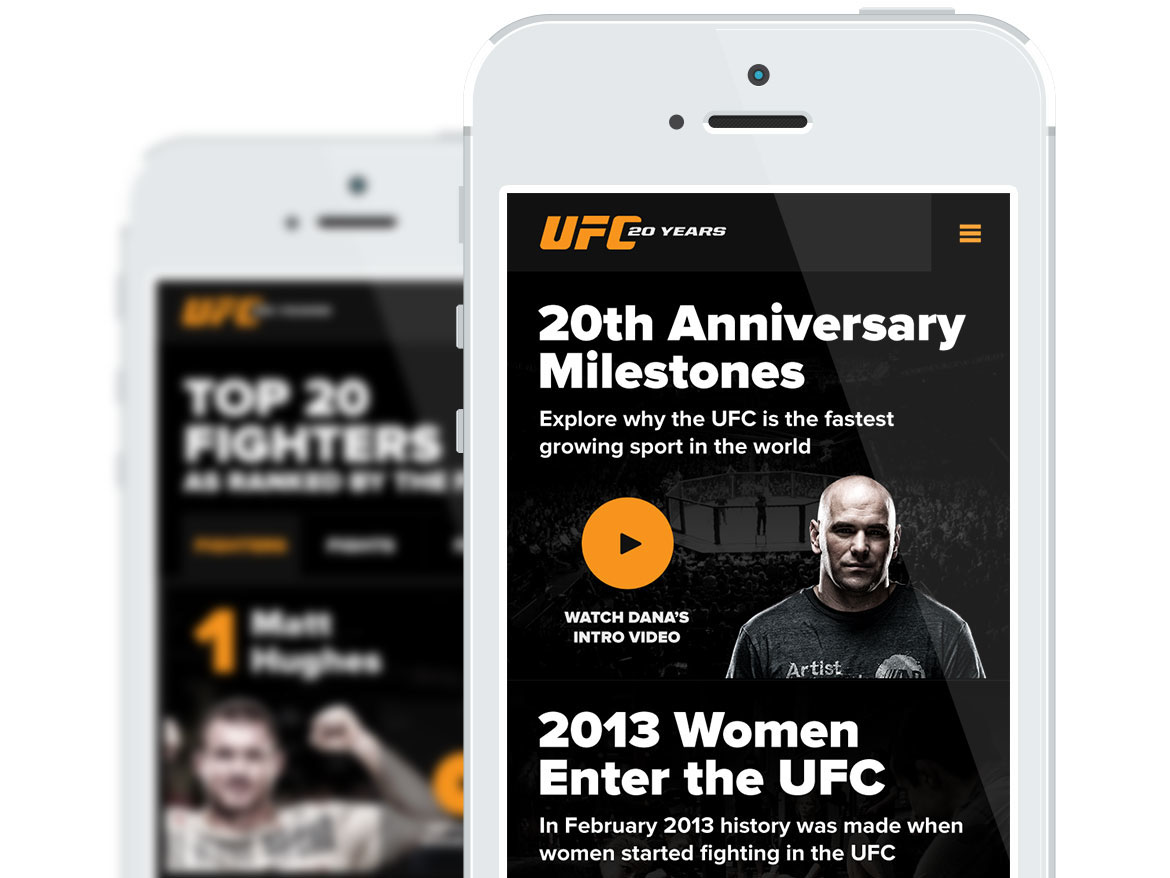 UFC had a rich history and hard-core fan base. We provided the fuel to get loyal fans talking about their favorite fighter moments.
We provided a platform for fans to share their fighter stories — knowing that the passion would reach and excite the casual fans.
Content Funnel
Role: Content strategy, Creative direction.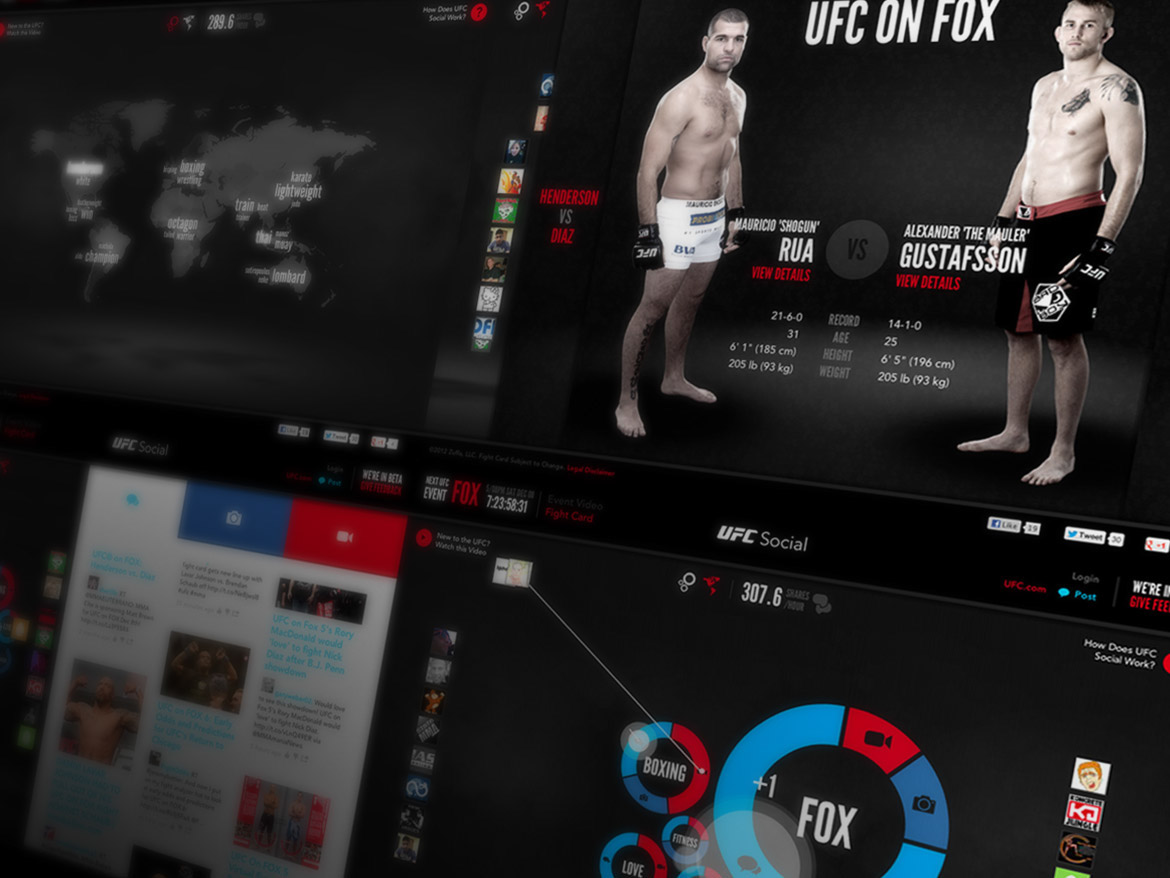 More than just wins & losses.
Casual fans were intimidated by the bout history of the sport. We showed them the story-driven side of the fighters.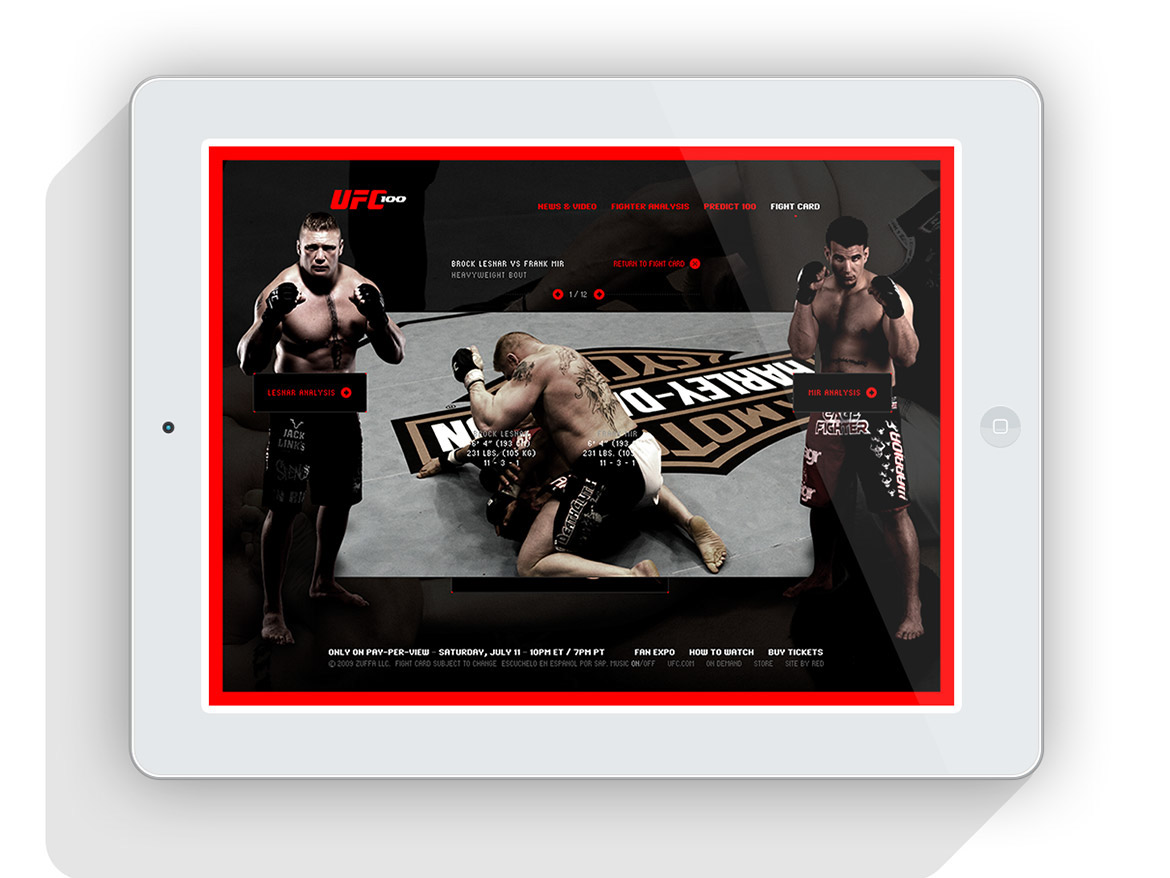 Each fighter had their own story of struggle and triumph. Focusing on that story allowed us to connect with casual fans.