Come for the cars, stay for the user-experience.
Agency: ATTIK
Poor sales.
Scion needed to capture more leads from prospective buyers visiting their website.
Educate & entertain.
We integrated the car configurator into the site browsing process.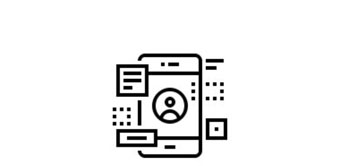 Test drives up!
Scion reported a 34% increase in test drive bookings 3 months after launch.
Product launch.
Role: UX/UI Design, Motion graphics, Content strategy.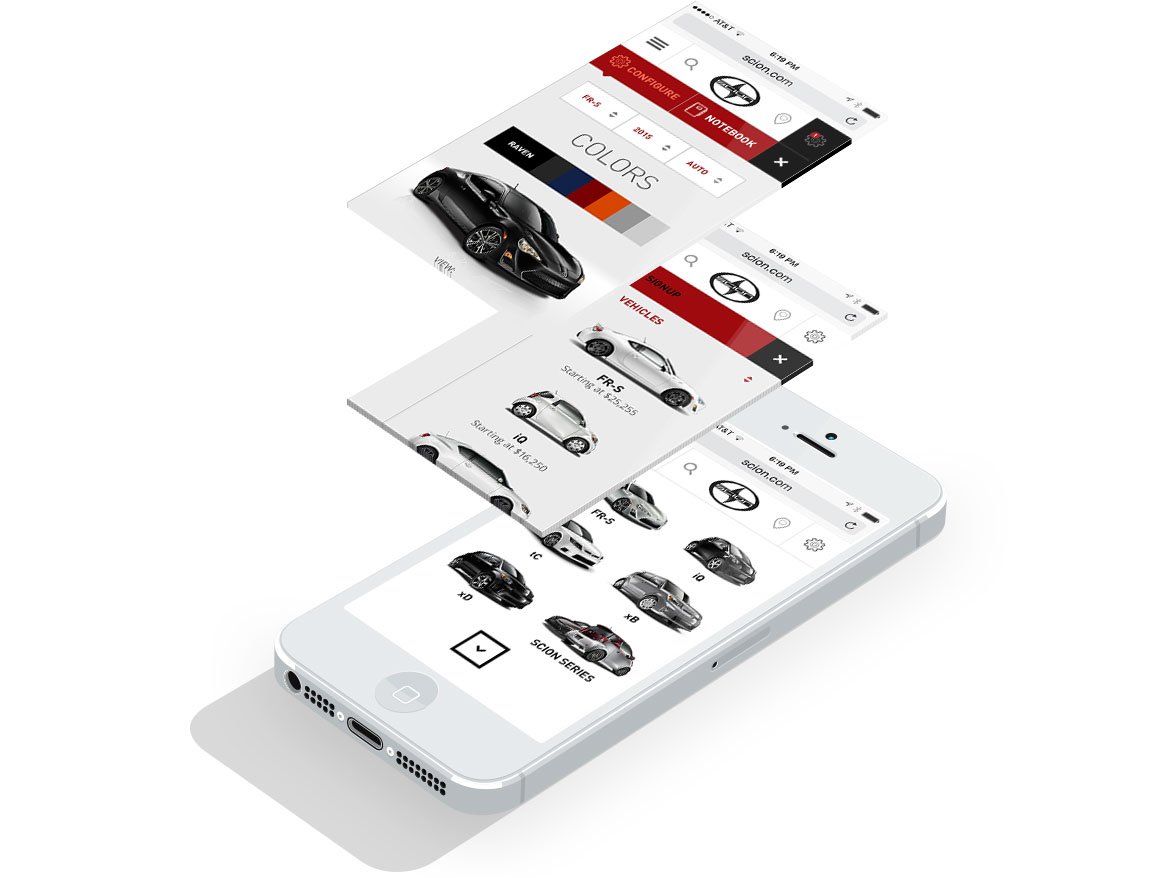 Objective: Book test drives.
Our car configurator behaved like a shopping cart—a really smart one. We integrated the configurator into the browsing experience, allowing users to add features from any page.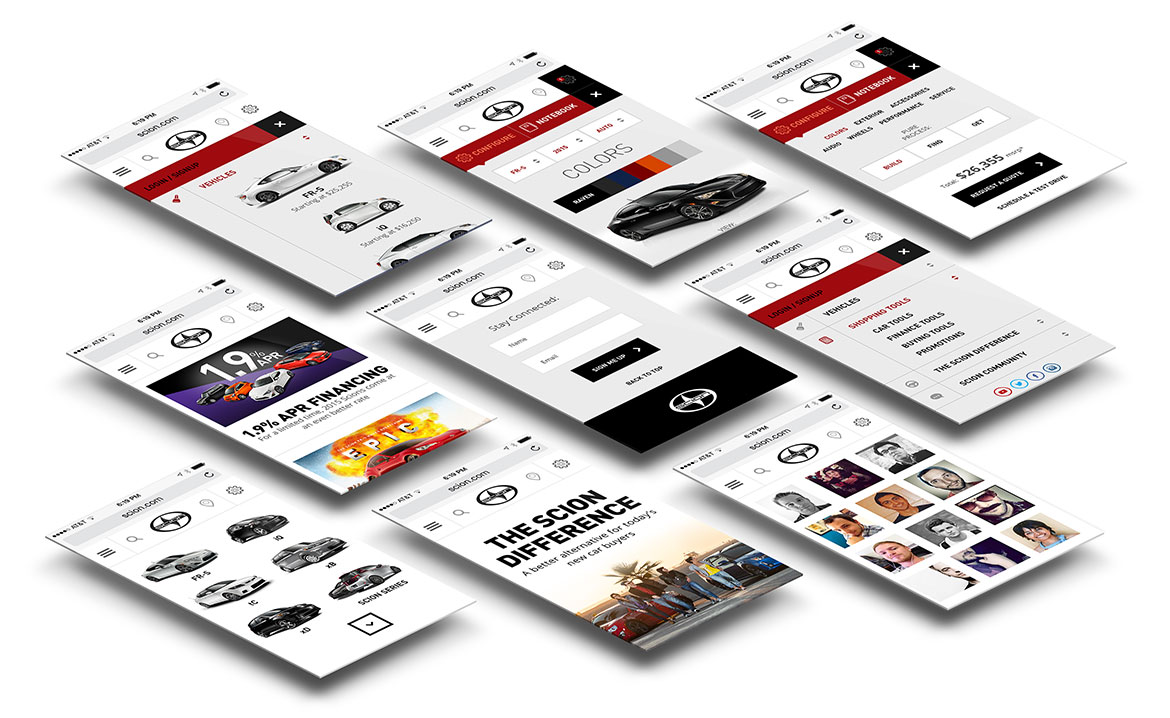 Minimal UI, meet focused content.
We called it an "invisible UI". The experience was designed around the content so that navigating the site felt effortless.
Content funnel.
Role: Content strategy, Digital creative direction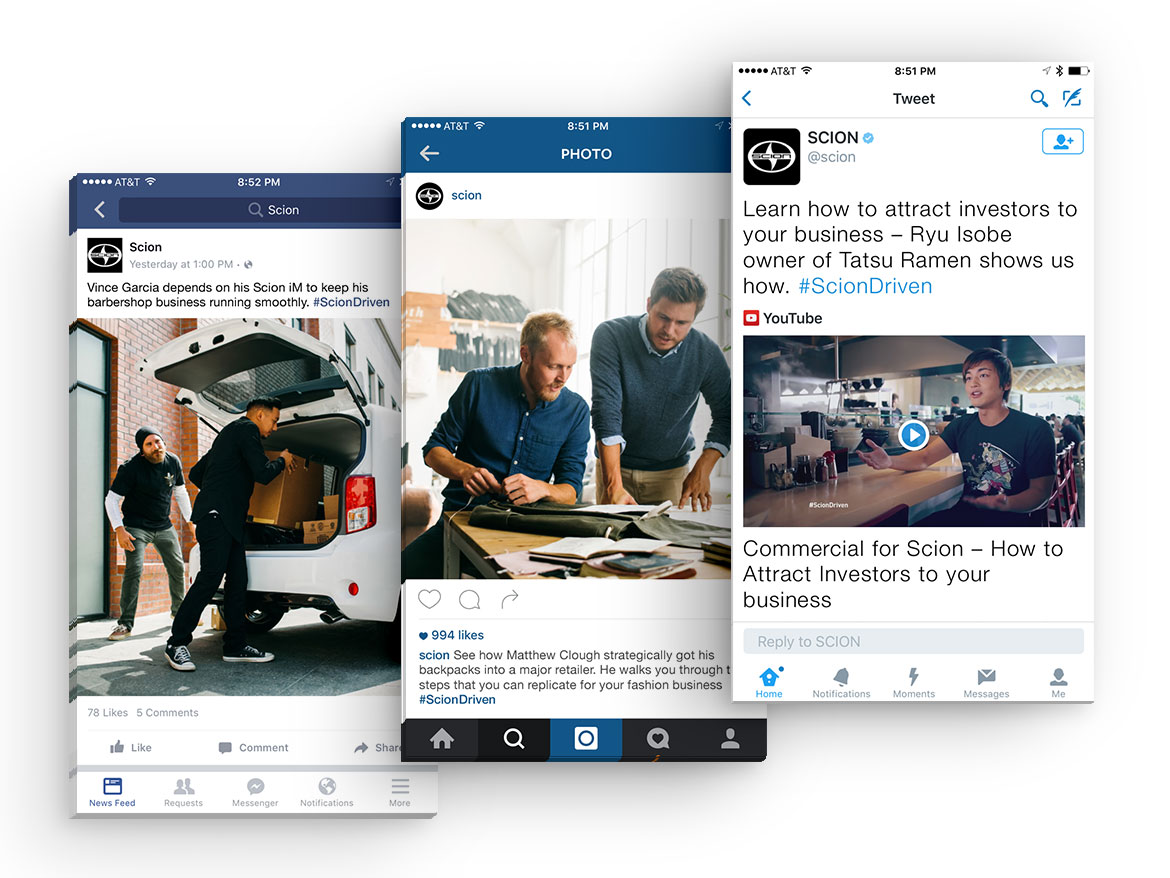 Scion customers were the hero.
We took emphasis off of Scion and put it on their customers—educating them with benefits through entertaining stories of real Scion drivers.
Emotional, story-driven content.
We used legitimate millennial entrepreneurs instead of actors. They showed the side of Scion that represented much more than a car — Scion represented a movement.